X ieme Festival Summer Days | Malungos France
2018-07-05 til 2018-07-07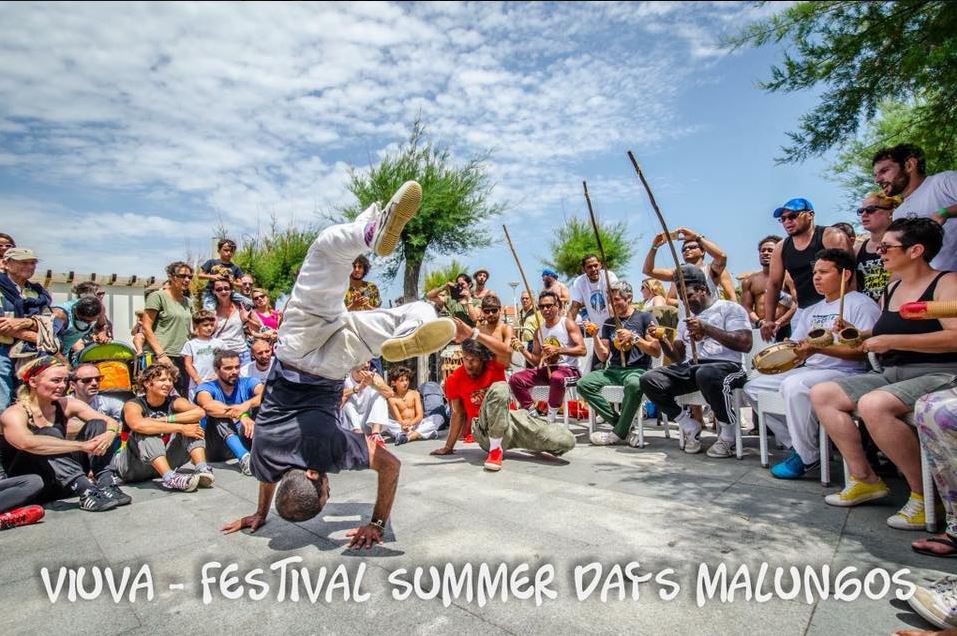 Join Summer Days – Capoeira Summer Festival 2018
10 years anniversairy for this lovely event taking place under the beating sun and the powerful waves of the Atlantie ocean.
Time for Capoeira, Party and Surfing for 4 Days in South of France – Can you say no?
The location of the event is Bayonne – closest airport is Biarritz or Bilbao. Located close to the spanish border, the Atlantic Ocean and the beautiful mountains of the Pyrenees this area is a perfect holiday location.
Organisers are Profesor Galinha and Professora Cuca.
Information about Masters, contra mestres and professores below:
Cette année ça sera l'anniversaire des 10 ans de notre association Capoeira Malungos Sudouest.
Des stages de capoeira, danses traditionnelles, concerts de musique avec NOSSO DESTINO et Andread Jo. Défilé de Batucada avec Malungatuk et Timbodé.
Invités déjà confirmés:
Mestre Amendoim
Mestre Esquilo
Mestre Pedigree
Mestre Tico
CM Salaminho
CM Dino
CM Sagui
CM Igor
CM Marcelo Finco
CM Edinho
CM Eletrodo
Prof. Gaiola
Prof. Ratazana
Prof. Morcego
Prof. Bambino
Prof. Cacique
Et plus à confirmer…
Plus d'information bientôt…