Viva a Capoeira
2020-01-18 til 2020-01-18
Viva Capoeira CM Jiló & CM Cacique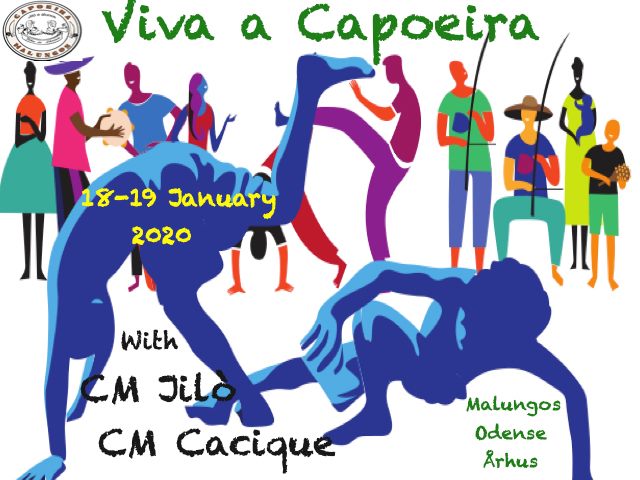 Contra Mestre Jilo og Bandido inviterer til årets første capoeira event i Odense, hvor Contra Mestre Cacique, Arte Negra Bordeaux, Frankrig kommer. Kom og mærk den fantastiske stemning og enrgi med CM Jiló & CM Cacique og en masse skønne mennesker i Odense.
Come and feel the joy of capoeira with CM Jilò and CM Cacique and lots of lovely people …
We start Saturday: 11am – 6pm ….
Party at Bandido!
Sunday:
11.30am – 4pm …
Price: 400 kr.
Everyone is welcome)))