Festival Amsterdam Grupo Malungos Capoeira
2018-09-27 til 2018-06-30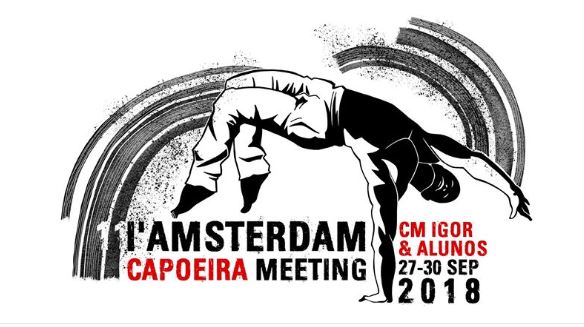 Festival Grupo Malungos Capoeira Amsterdam
Join Contra Mestre Igor from Grupo Malungos Amsterdam when we celebrate the amazing 11th Capoeira event in beautiful Amsterdam in the days of:
27,28,29 & 30. september 2018 
This events in the heart of the lovely vibrant Amsterdam offers you a fantastic weekend full of Capoeira (all levels), brazilian parties and a chance to meet amazing Mestres, Contra Mestres and Profesores that all make sure your stay will be worthwhile.
There will be a costume party too – so while looking for your tickets make sure to work on your outfit!
Look out for tickets already now – it's the event not to miss of the autumn.
For full details for the event look here:
https://www.facebook.com/events/798670307008740/
http://www.capoeiramsterdam.com/